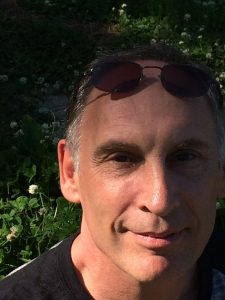 As of July 1, 2020 Adam's Office on the Upper West Side will be open for business. We follow all CDC guidelines and safety and health protocols. Come in for the care you need. Email for an appointment.

Adam's intent as a healer is to work in partnership with patients to encourage their body's natural ability to heal. He is committed to creating a meaningful dialogue with his patients about their treatment and goals. Choices are made at every step in patients' treatment in order to achieve their goals and enrich this partnership. These choices include treatment modalities, frequency of visits, lifestyle changes and follow-up treatments. Acupuncture is a process-oriented medicine that evolves over time, allowing the body-mind to integrate change.
Body/Mind/Spirit Health
Adam uses three types of Acupuncture in his practice in order to achieve the best results in improving body/mind/spirit health. Treatment sessions include combination of acupuncture, moxabustion, cupping, gua sha and bodywork therapies. Discussion of dietary issues, emotions and committing to healthier choices create a fruitful dialogue with patients. Individualized treatments and coaching in lifestyle choices create a truly holistic approach to wellness.
Adam uses three major types of Acupuncture in his practice:

Classical Chinese (TCM), Japanese and Trigger Point Therapy . Each modality has its particular benefit. One of the strengths of Adam's training is his expertise in these three styles, giving the patient added options and optimal benefits.